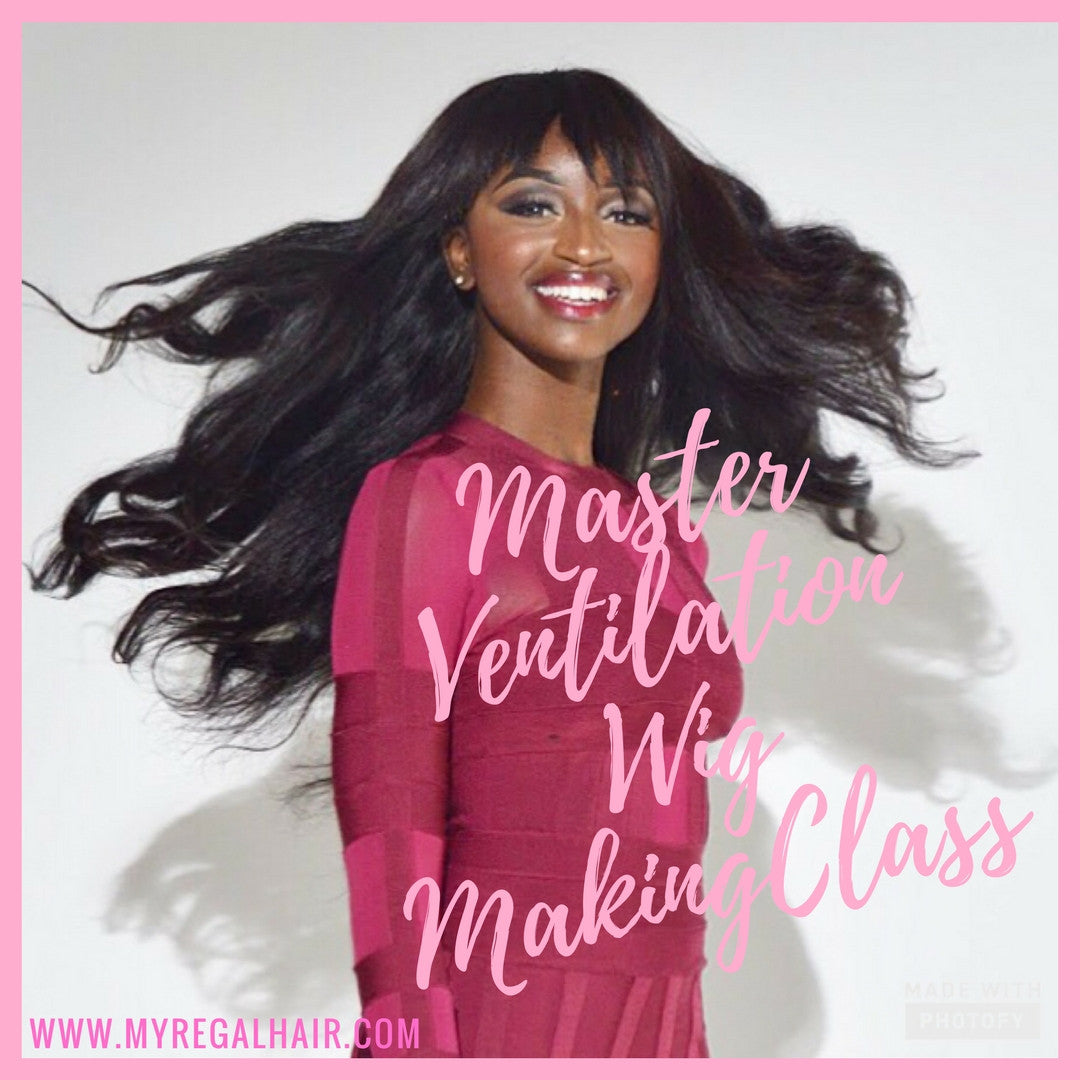 My Regal Hair Master Ventilation Wig Making Class
My Regal Hair's Professional Wig Making Class. We are taking wig making the the next level. We are going beyond sewing hair to a cap. This will be a two day 8 hour course. 
We Will Cover:
The fundalmental of raw hair vs processed hair.
Hair Customization.
Learning how to create both single and double knots.
Tool Identification.
Proper Blending.
Caring and handling processed hair.
Ventilating hair to produce a full lace wig
Basic Wig Repairs (torn caps, bald spots)
Learning the grades of various types of hair.
Learn how to properly match the lace to suit the skin tone of your client.
Secret Detangling Chemical Process. 
Selecting the correct foundation.
Creating a mold for custom fit lace wig
Background knowledge of human hair from around the world.
and so much more!!