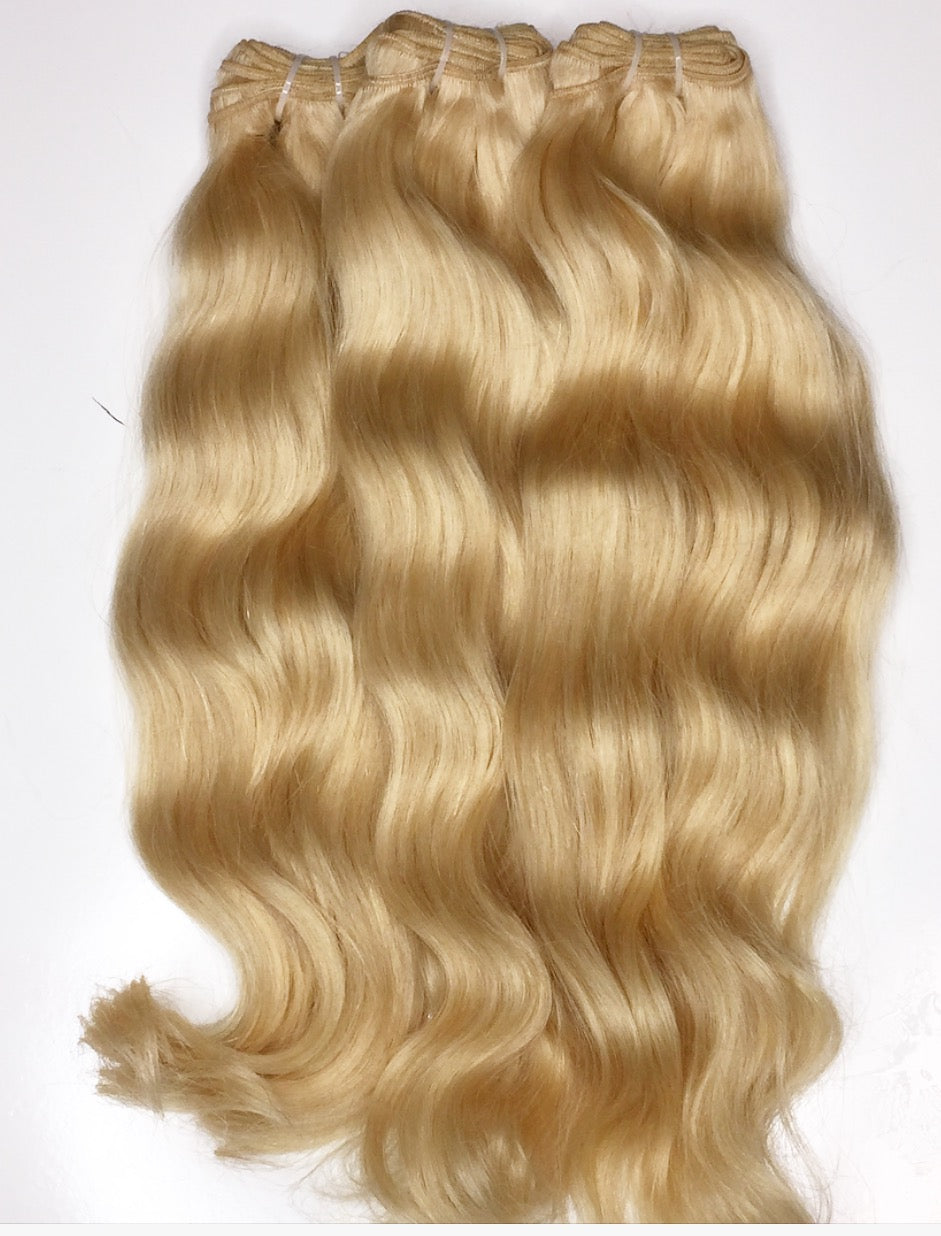 Blondie 613 Wavy Tresses
The Regal Raw Collection is sourced and collected in Cambodia. It is 100% raw virgin hair. The Havana Coils are a steamed texture. Our team is hands on for every process ensuring the highest quality. Cuticle alignment is one of the most important factors through the entire process, which the hair is bounded tightly with bands during collecting. With our brand approx.10-12oz is enough for a complete install. Anything between 3-7oz is enough for a partial install. 3 bundles of the Havana Coils is enough for a full install. With length 20 inches + we recommend 4 Every bundle is from one donor meaning each bundle is distinctive. We cannot guarantee any particular textures, as it is solely dependent upon what our donors produce from their heads. Our unprocessed raw virgin hair can withstand washing, heat and color with maximum durability.
Please note that the processing time maybe longer due to the extra step of steaming.